It's tough being a supermassive music god. Sure you've got millions of adoring fans, a mansion in L.A. and a bountiful supply of Class A narcotics, but that 45p tax rate is a complete arsehole. More importantly, no one ever treats you like a normal human being.
When you saunter into a room of non-celebrities you can tell they're thinking 'there's that tit from Brits' or 'who are the other members of Coldplay?' Behind those multi-platinum album plaques beats the aching heart of a real person. If only there was a wildly popular online platform through which you could correct the faceless masses and make them see you're just like them. A better-tanned, more talented version of them.
Thank heavens Alex Turner and Chris Martin have unveiled their 13 tips to be a totally relatable rock star. Brace yourself for some important life learnings...
1) Don't star in your own music video
Because playing an instrument to camera is so passé.
2) Hire a stunning actress
to play your ex-girlfriend instead
The ability to look sad while wearing a bra is a must.
3) Or dress up like a super-rich one-man-band
With an iPad strapped to your leg for added boho authenticity.
4) Prank about like a top lad
All aboard the banter-mobile, Turno's riding it straight to LOLville.
5) But try not to succumb to vanity
By watching your own music video in a shop window, for example.
6) Or compare your recent heartache
to the struggle for racial equality
Chris Martin Luther King. Has nice ring to it, don't you reckon?
7) Better to show off the ex-girlfriend
and her insatiable appetite for red meat
No idea what that's meant to signify. At all.
8) Remember to smile when accosted by poor people
Kindness costs nothing. A 2nd Tier Hospitality ticket to see Coldplay at the Royal Albert Hall costs £410.
9) And show off your bedroom eyes
if you like the look of them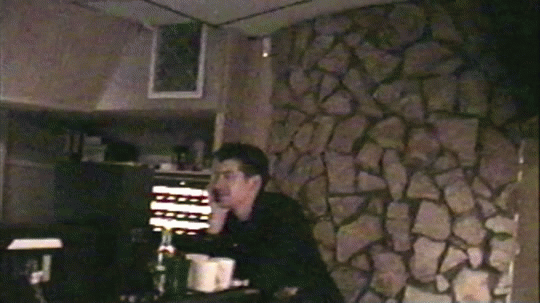 Mmmmm. Piercing.
10) That's a seriously important point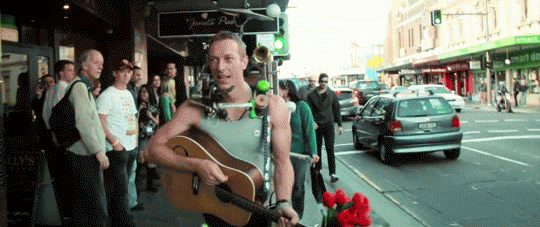 Lunging is best avoided though.
11) When you've finished emphasising
just how attractive your ex was...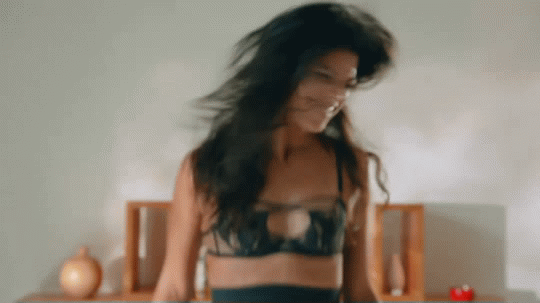 Just look at her, alright?
12) Let off some confetti in her memory
and applaud the audience for their understanding
Acceptance at last!
14) After all, you're a totally relatable rockstar
Playlist: Best of 2014... so far
Also released this week
Andrea Balency - Walls EP (Bataille) Blessa - Love Is An Evol World EP (Carmel Records / Generator) Filter Dread - MIDI Space' EP (Ramp) Foster The People - Best Friend (Columbia) Gracias - Slow It Down (Cocoa Music) Invisible Hands - Just (All My Friends Records) Life - Take Off With You (self-released) Novo Amor & Ed Tullett - Faux (Brilliance / Dumont Dumont) Phantogram - Fall In Love (Island Records) Pulled Apart By Horses - Hot Squash (Sony/Red) Rachel Taylor - Come Alive EP (Republic Records) Sam Brookes - This Is The Place (self-released) Sophie Ellis Bextor - Love Is A Camera (Douglas Valentine) Straight Arrows - Make Up Your Mind (Agitated Records) Technology + Teamwork - Small Victory (Parlour Records) The/Das - My Made Up Spook (Sinnbus) The Dead Daisies - Face I Love EP (Spitfire Music/PIAS) The Kooks - Around Time (Virgin/EMI) The Moons - Body Snatchers (Schnitzel Records) Tops - Change Of Heart (Arbutus Records) Tussilago - Say Hello (Ingrid)
---
DiS Does Singles returns next week with fewer GIFs and more new music. That's a promise.