Drowned In Sound's writing staff are a proudly anarchic bunch. We can barely form a unified opinion on the Beady Eye album, so imagine the trouble that stems from compiling a Best Singles of 2013 list. Pretty much every song from The National's Trouble Will Find Me got nominated, Kendrick Lamar's verse on 'Control' went without recognition and it turned out everyone still loved Arcade Fire.
Honestly, it's as though we enjoy being a contrary bunch of bastards.
Having had the pleasure of compiling everyone's picks into an utterly definitive Top 40 (there's a playlist after The Words), I can promise you that every one of these tracks has been loved. How else could the Pet Shop Boys and Pusha T end up on the same countdown?
So please do argue over this list's precise ordering, howl in agony at our Number 1 pick and indulge your inner pedant by pointing out how the Chvrches song is a re-release - that's what it's all about. Before you do let rip, spare a moment to read each gleeful testimony attached to these tracks. Behind every one is a music fan who wanted to shout about something great they heard this year.
This is what we do at DiS. Hearts first, heads later.
40. Earl Sweatshirt
Burgundy (Columbia)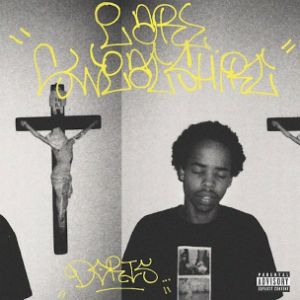 When Pharrell isn't gracing Top 40 royalty with his presence, he can be found slumming it alongside Odd Future. Surrounded by such riff-raff, The Neptunes' genius-in-chief isn't ashamed to amp up his decadent side. 'Burgundy' sees Earl Sweatshirt drenched in a torrent of brass-lead bombast so that his tale of creative turmoil sounds wholly triumphant. It's a beguiling counterpart to Frank Ocean's 'Sweet Life'; both tracks are all the better for their luxurious trappings, but stick two fingers up to such posh stylings anyway. Rob Leedham
39. Ghosting Season
Apophenia (FIELDS)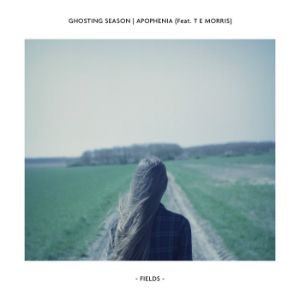 Tom from Her Name Is Calla lends his calloused soul to Ghosting Season's latest slab of haunting skelectronica. It's rare for the duo to include voices, but this hint of 'humans' doesn't sound at all out of place drifting on the surface of their gloom-chasing grooves. If they ever made a guest-filled album, one does wonder whether they might become the post-dubstep Chemical Brothers. Aside from the woah-there-be-vocals-on-a-GS-track factor, this offering from the Manchester-based twosome serves up beats that snap like buses passing at high-speeds, a spiralling melody and the crescendo is killer - it catches you early in the tune before the tune gradually plumes to a breath-taking finale. Sublime. Sean Adams
38. Telegram
Follow (GramGram Records)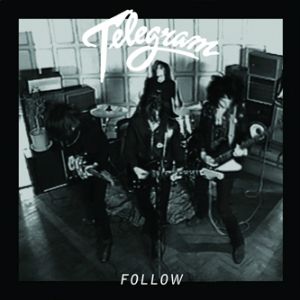 Emerging from the East London psych scene - more by association than anything else - Telegram may just have released the greatest debut single of 2013. With a sound transgressing decades as well as genres - think Punk Floyd or Television Rex in a parallel universe - 'Follow' provides the kick up the beside guitar music's detractors have been asking for since the two-headed curmudgeon of Satan known as EDM and Mumford & Sons supposedly killed it. You and I know they didn't, but nevertheless, 'Follow' has a timeless quality about it reminiscent of the first time these ears succumbed to the Manics' 'Motown Junk' or Elastica's 'Stutter'. Yes, it is that good. Dom Gourlay
37. Phoenix
Trying To Be Cool feat. R Kelly (Atlantic)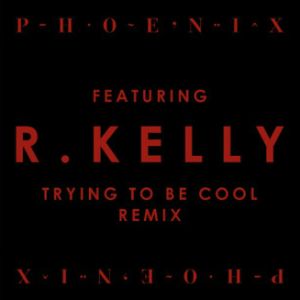 Aaaw Kells. After the boorish posturing of Black Panties, we'd forgotten all about your vulnerable side. 'Trying To Be Cool' goes to show that behind every Grade-A R&B baller there's an attention starved nerd longing for companionship.
"I'mma walk up in the club," proclaims the 'Ignition (Remix)' hitmaker on this Phoenix collaboration. "I'mma holla at the honeys. I'mma have a few laughs, take a few shots and throw a little money._"
Admittedly, this might not seem like much of a confession from Robert (Sylvester Kelly), but then he is guesting on a track that questions his innate talent for real talk. Credit to Thomas Mars and co for getting that much out of everyone's favourite Trapped In The Closet auteur. Rob Leedham
36. The-Dream
Slow It Down feat. Fabolous (Def Jam Records)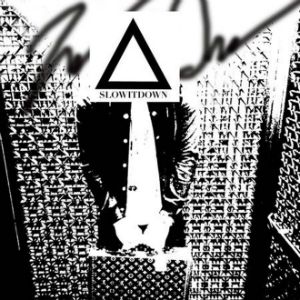 After being wracked with insecurity for too long, R&B is finding its place again. 'Slow It Down' is the most joyous song of the year. It is not concerned with lyrical complexity or taking a badly reasoned political stand. Like so much great R&B, it's concerned with dancing, fucking and the art of being human. "I'll never put a million records before you" and all of the gorgeous layers coalesce. What was silly becomes instinctual. The push to step out and have the courage to be alive. Paul Casey
35. Rilo Kiley
Let Me Back In (Little Record Company)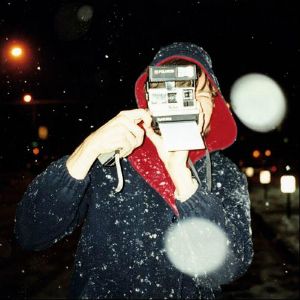 Plucked as the lead single from a rarities compilation that serves as the Los Angeles four-piece's epitaph, 'Let Me Back In' is a stirring reminder of what once was, as well as an agonising glimpse of what might have been. Jenny Lewis' vocals have seldom sounded so good - honeyed without being saccharine, and genuinely emotive without even a hint of melodrama. Acoustic guitars and hand clap percussion back her on this paean to the band's home city. If they ever do manage to put aside their differences, I can't imagine too many of us would struggle to let Rilo Kiley back in. Joe Goggins
34. Swearin'
Dust in the Gold Sack (Wichita Recordings)
Last year, I fell for this band hard. Like, 'shout about them to your friends when you're drunk and put them on really loud every Saturday night' hard. After all that, I was wary of new material. What if they broke my heart? Thankfully, all 'Dust in the Gold Sack' did was make me want to ask for their hand in marriage.
Inspired by strained friendships and sitting on the New Jersey Turnpike for six hours after a shitty show, the angry thrashes of Kyle Gilbride's guitar teamed with Jeff Bolt's desperately frantic bashing perfectly mimics the song's themes and the band's initial worries. With a perfect chorus, this is Swearin' at their sing-along best. Sammy Maine
33. Miss Kittin
Bassline (Wagram Music / wSphere)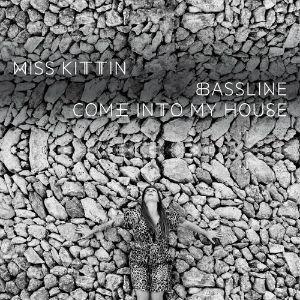 In a year dominated by Cyrus' "racist" twerking, Perry's jungle roaring and Allen's sneering satire, it was easy to overlook a woman who was busy crafting some properly immaculate artpop. 'Bassline' has everything you need in a great single. It's catchy. It's funky. It's clever. And it contains hints of Donna Summer. It gets more and more weirdly fractured as it goes on, but by that time you're too hypnotised by the beat and the tune to realise the song is threatening to disintegrate before your very ears. JR Moores
32. Pet Shop Boys
Love is a Bourgeois Concept (X2)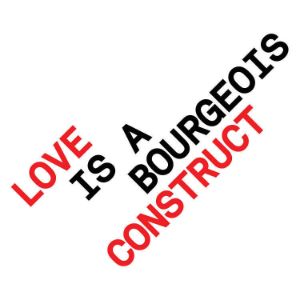 I'll come out and say it: Electric is Tennant & Lowe's greatest record, one that actually outdoes the awesome Actually. 'Love is a Bourgeois Concept' is the stunning highlight, where Tennant's voice oozes warmth and humanity through its computerised casing to transform what should be a pretentiously-titled, highfalutin academic lyric into something heartbreakingly wistful. "I've been hanging with the various riff-raff" he sings, but rather than condescend he gives off the vestige of someone wondering why he's spent so long without making anything this fucking good. Dan Lucas
31. Rose Elinor Dougall
Future Vanishes (You Records)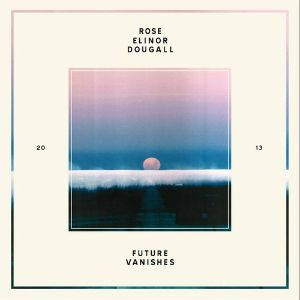 'Future Vanishes' attests to Rose's increasing musical brilliance. It expresses the enormous, wonderful, mess of colliding human emotions with clarity and beauty. The music sits in no genre and Rose's voice sounds like no other. 'Future Vanishes' speeds by too quickly in a hazy bliss and is the year's most pertinent reminder that music is a genuine art and a powerful human craft, not just one bit of an international marketing campaign. Jonathan Falcone
30. Veronica Falls
Teenage (Wichita Recordings)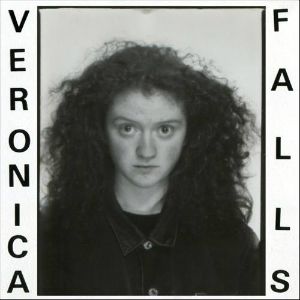 As a child I never wanted to be a postman or an astronaut or a super hero, I always wanted to be a teenager. Sadly, we all have to grow up sooner or later and then you pine for your boyhood aspiration again.
With me, this seems to have manifested itself through a sudden and intense appreciation of glorious girl guitar pop. There's been a fortunate rash of it this year and at the top of the pile is Veronica Fall's 'Teenage'. It ain't clever, it ain't original, but, fuck, can you imagine "driving late at night" and being permitted to "listen to the music you like" with absolutely no worries or responsibilities to guiltily falling down drunk as the sun comes up. Totally, totally life-affirming. If not slightly fantastical for a thirty-something. Didz Hammond
29. Girls Names
The New Life (Tough Love)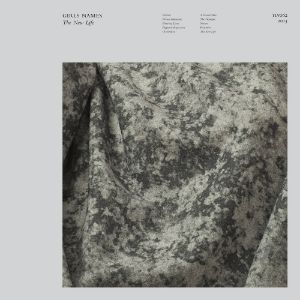 Girls Names second album The New Life was probably one of the most unexpected, and understated, gems of this year. While 2011's Dead To Me affirmed their predilection for jangly guitars, its follow up shifted into darker territory and inclined towards a more fully realised, focused vision. Nothing evinced this sonic shift better than the aptly named title track which is the perfect metaphor for the album as a whole. The hypnotic bass line drives the track; while Cathal Cully's monotonal vocals underpin propulsive guitar rhythms. Despite coming in at just under 8 minutes, its memorable, spectral melody prevents it from ever outstaying its welcome. Hayley Scott
28. Manic Street Preachers
Rewind The Film (Sony Music)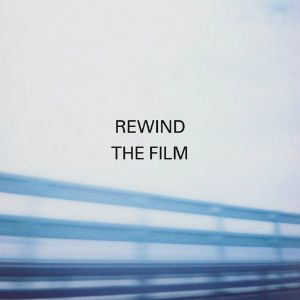 A Manics song where someone else sings the majority of the lead vocal just shouldn't make sense. But Richard Hawley's gloriously melancholic tones add the perfect amount of melodrama to this nostalgic paean to lost youth. Accompanied by the first in a series of stunning videos by Kieran Evans, this song formed a bittersweet soundtrack to the death of my father this year: "I want to feel small/holding on my father's hand…"
An elegant and heartbreaking triumph from a band that just keep on surprising us. Cate Blanche
27. Nine Inch Nails
Came Back Haunted (Polydor)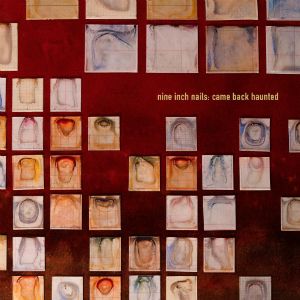 It's fitting that 'Came Back Haunted' began life as a commitment to a studio-enforced Nine Inch Nails Greatest Hits collection that has yet to surface. It serves as both an amalgamation - the driving beats first established on Pretty Hate Machine, a breakdown that shares DNA with 'The Hand That Feeds' - and a defiant comeback. Like the similarly superb 'Copy of A', it's a slow burn, one that reveals itself over time with contained bursts, stopping just short of full-on explosion.
Trent Reznor is rarely thought of as subtle but this is careful, considered work that's worthy of its place in NIN lore. Dave Hanratty
26. Goldfrapp
Drew (Mute)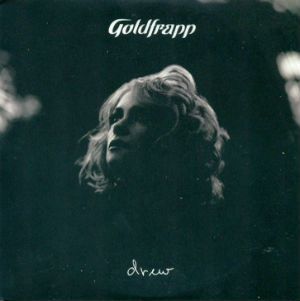 I wouldn't normally count myself a huge Goldfrapp fan but 'Drew' made me reconsider that when it (actually) stopped me in my tracks one day. Alison's vocals have never before sounded so beautifully ethereal, nor the strings so Bond-esque. It was the apparent ease of it too; nothing here is superfluous. Put together they managed to nullify many a bad work day and form a song to get lost within. Sean Thomas
25. The National
Sea of Love (4AD)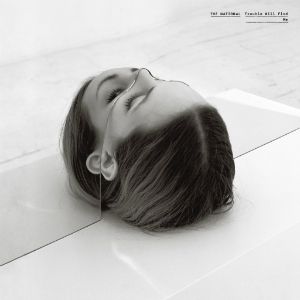 The track from which the title of Trouble Will Find Me was taken also served as its lead single, and sees The National covering familiar thematic ground. It brims with a nervousness and resentment that threatens to boil over, looks as if it won't, and then does, in spectacularly aggressive fashion.
Matt Berninger's cruel indifference, "Hey Jo, sorry I hurt you but / they say love is a virtue, don't they?", quickly descends into much more belligerent territory, "What did Harvard teach you?" The band match him all the way, with the final third's screeching guitars and racing percussion making this less a sea of love than a maelstrom. Joe Goggins
24. Public Service Broadcasting
Signal 30 (Test Card Recordings)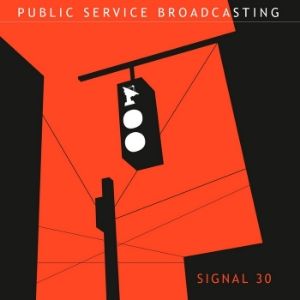 Taking vocal samples from cheesy 50s American road safety films and syncing them to a Queens Of The Stone Age-esque electro-rock setting sounds like a recipe for disaster. In the capable hands of Public Service Broadcasting, 'Signal 30' is a thunderous head-banging song that's both enjoyable and somewhat amusing at the same time. It received significant airplay on BBC 6 Music in the spring, and deservedly so. Christopher McBride
23. Katy Perry
Roar (RCA Records)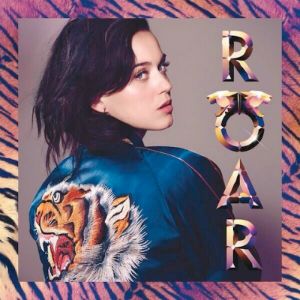 Popstars! Forget your Jeff Koons-inspired sound collage. Leave those outbursts of arse-ripping bravado at the studio doors. Above making you think, act like a letch or anything else, a big smash hit should warm your goolies with unabashed joy.
How do I feel every time 'Roar's breakbeat intro blasts over office radio? In two words: 'fucking fantastic'. Rob Leedham
22. These New Puritans
Organ Eternal (Infectious Records)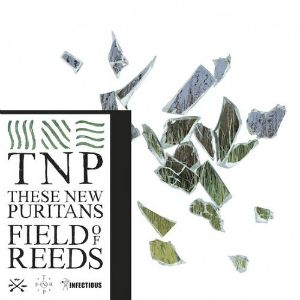 The reason that 'Organ Eternal' is so captivating is that it's built around a simple yet utterly beautiful synth riff, echoed on both piano and xylophone to emphasise its mesmerising quality. But the spaces between are just as important, particularly the orchestral swell that acts as a prelude to the song's unexpectedly poignant climax, in which Jack Barnett's haunting vocals complete the ensemble. A powerful reminder of the ability of music to stir up emotion with very few words, or none at all. Paul Faller
21. Au Revoir Simone
Crazy (Moshi Moshi)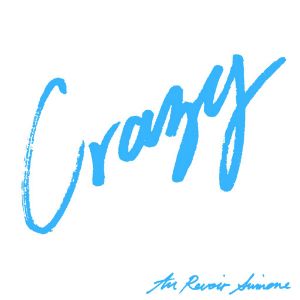 People parting ways can do for creativity what tectonic plates shifting apart does for volcanoes. Sure, coming together can cause earthquakes, but for humans this happens in-a-good-way and makes all that happy-clappy joyous pop possible. Separation meanwhile, always seems to make for the most powerful songs. It's confusing but also incredible when you get a break-up song that relishes in the fallout and puts a little twist in the punch. This single with its rumbling groove that rushes past you like a rodeo of unicorns is one of the most special ditties of the year. It's not unlike Camera Obscura re-writing 'Tears of a Clown' for a girl wearing a wedding gown at the coolest party of 2k13. Sean Adams
20. Janelle Monáe
Primetime feat. Miguel (Bad Boy/Wondaland)
While I'm a fan of the more esoteric aspects of Janelle and Miguel's solo endeavours - her fixation with high-concept, dystopian love stories; his penchant for sleazy rock guitars and accidentally incorporating wrestling moves into his live shows - the beauty of "Primetime" lies in the fact that it does away with most of these eccentricities. Instead it allows two fantastic vocalists to shine via the purest of musical forms: the R&B slow jam. It certainly doesn't hurt either, that the result sounds like something that could have come out of Paisley Park in the late-'80s. Si Truss
19. Jon Hopkins
Open Eye Signal (Domino Records)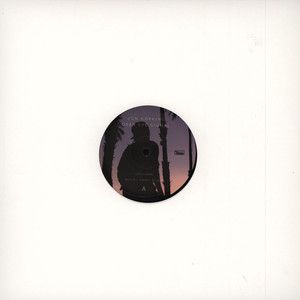 In an era of instant-gratification club 'bangerz', it's good to be reminded that there's room for subtlety in electronic music - even on 'Open Eye Signal', arguably the most immediate track on Jon Hopkins' incredible record Immunity. There's no bass drop, no token vocalist exhorting us to get on 'tha floor', just the purity of a record that gradually but oh-so-satisfyingly builds in intensity while maintaining a relentless, propulsive tempo. From its deliberately muted beginnings to the satisfying way the song unravels itself during its glitchy climax, 'Open Eye Signal' is irresistible. Paul Faller
18. Drake
Hold On, We're Going Home (Cash Money Records)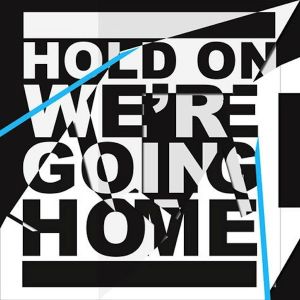 Drake sounds better when he picks a side. Jumping the early hip-hop ship and landing on the pop side of things was the best thing he ever did. 'Hold On, We're Going Home' is disco; it's pop; it's smooth jams, two-step, hip shaking sassiness that just keeps on getting better - even after the 400th listen (believe me, I know).
The falsetto backing vocals are perfect; the breathy execution of the repetitive hooks is perfect; the flirtatious percussion is perfect and don't even get me started on the synths (perfect). It's 80's soul brought to the forefront of radio play, with a breakdown that will have you clenching your fists and air-grabbing in no time. P.S. Drake hands. Sammy Maine
17. Los Campesinos!
Avocado, Baby (Turnstile)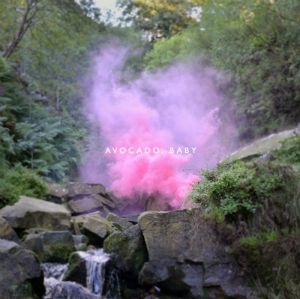 Here's how to write a Los Campesinos! song:
1) Take one whipsmart pun: "A heart of stone, rind so tough it's crazy, that's why they call me the avocado, baby."
2) Embellish it with a smorgasbord of musical melodrama. If that means hiring the Cardiff Cougar Allstars cheer squad, then so be it.
3) Get all shouty when it comes to the chorus.
Sounds easy. So how come 'Avocado, Baby's angsty rush of euphoria remains unparalleled in 2013? I haven't the foggiest. One more listen will help solve this conundrum. Rob Leedham
16. Mutya Keisha Siobhan
Flatline (Polydor)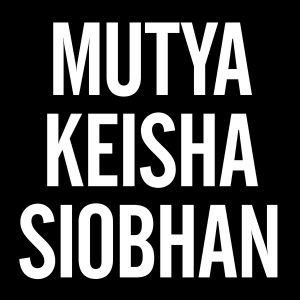 It's easy to talk about 'Flatline' as though it's some sort of statistical anomaly: the Origibabes' first single for 12 years, a chart flop that only hit Number 50 or a three minutes fifty one second chunk of Dev Hynes-helmed hipster-pop. As soon as those harmonies kick in, all this context counts for nothing. When Mutya Keisha Siobhan sing together, you have to reach back to The Supremes to make a worthy comparison. Let's hope no one goes solo before the album's out. Rob Leedham
15. Arctic Monkeys
Do I Wanna Know? (Domino Records)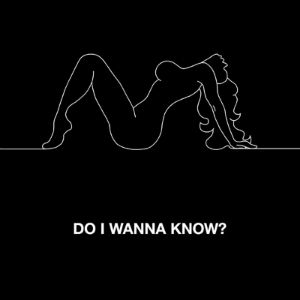 Arctic Monkeys' re-invention via a fusion of hip-hop and rock 'n roll influences was intriguing in itself, but the best thing about 'Do I Wanna Know?' is the way it drips with unresolved sexual tension. We have Alex Turner's newfound persona to thank for that. Portraying an obsessive, regretful Lothario who constantly has to balance sexual frustration and romantic insecurity, 'Do I Wanna Know?' perfectly captures the longing and inertia caused by being around an ex-lover. Paul Faller
14. Foals
My Number (Warner Music)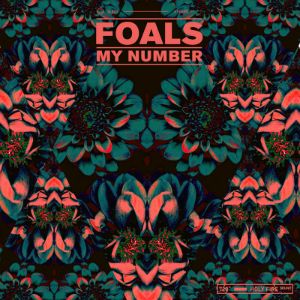 In these days of the digital download storm musical careers are never certain. The investment in musicians and their development is not so much there. Arguably it makes for a free for all where the bestest will rear their head, eventually. And then there is Foals, almost 10 years into their career, with their 3rd album and suddenly they just went and got their greatest hit to date. Who knew they had it in them to run the gauntlet and push themselves to the front of the British guitar queue? The key seems to be their syncopated bust a move rhythms featuring almost electronic sounds, awash with dreamy vocals and lyrics of entropy. Alex Hegazy
13. Nick Cave & The Bad Seeds
Jubilee Street (Bad Seed Ltd)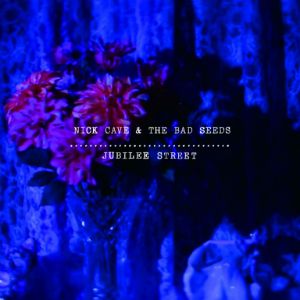 What's left to say about Nick Cave & The Bad Seeds? This, the most tender, heartfelt song – about a murdered prostitute, naturally – from their best album in years, builds and builds to a crescendo that's a long time coming. While some of their previous gems were built around piano or guitar, here it's the glorious swells of Warren Ellis' violin that provide the pace and urgency. And, on top of that, is Mr. Cave himself; "I'm glowing, I'm flying," he croons at one point, and on this evidence, it's extremely hard to disagree. Derek Robertson
12.Disclosure
White Noise (feat. AlunaGeorge) (PMR Records)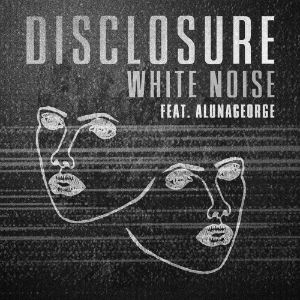 Beards, everywhere you look, beards. Our little planet is currently overflowing with chaps fashioning fuzzy chins and fluffy chops. Music is starting to reflect this, what with all of the intellectual hazy bleeps and drones, tailor-made for standing alone in a dark room stroking your – you guessed it – beard.
'White Noise' is the anti-beard anthem. It's for the movers, not the thinkers. The shaven, not the hairy. It brings the party poppers and kills off the pretentious. It's basically great; you'll want to cut that chinstrap right off after one listen, I guarantee it. Jack Doherty
11. Pusha T
Numbers on the Boards (GOOD Music)
Pusha T took some time to find his post-Clipse pocket, but with Numbers on the Boards he returns to what he does best. Yup, that means writing gully coke raps over skeletal drum patterns, and Don Cannon and Kanye's beat is a slam dunk. Simplicity is the key here – there are no unnecessary artistic flourishes or even a proper hook to speak of, just four snarling verses filled with both the spoils and the grind of pushing drugs. "I might sell a brick on my birthday," raps Pusha, revealing the sharpness of his wordplay and the underlying tragedy behind each boast of riches. Kyle Ellison
10. Kanye West
Black Skinhead (Def Jam Records)
The most surprising thing about Kanye West's interview with Zane Lowe was that he felt the need for repetition, having already declared himself "the number one rock star on the planet" some three months earlier with 'Black Skinhead'. Mining glam-rock rhythm to devastating effect like Battles and Marilyn Manson before him, Kanye rose above all the paranoid posturing in truly breathless fashion, his ire focused, the target on his back bright and brilliant for all to see. Try fighting something as pure and punk as this. You can't. And you know it, and you know it. Dave Hanratty
9. Paramore
Still Into You (Atlantic Records)
Love... What is love? It's everything. It fills you with joy, inflates you with hope and thrusts you in the air - and if you get it wrong it spits you out, leaving you cold and empty and alone (and emo?). It's all or nothing. Paramore have taken a deviation from their usual business of Weezer-gone-arena-rock misery and somehow crammed all the good stuff about being in love into three minutes of glistening guitars and thirty-six glorious xylophone-thrumming seconds of more-ish hooks.
It's all-caps POP with a double-plosive P, and at least 100 listens since first hearing it, it still gives me butterflies. Every time I hit play the weight of the world falls off my shoulders and I crack a smile, which is quite rare for a miserable bastard who spends 99% of his life listening to suicidal men with acoustic pianos growling on and on about the abyss they can't stop staring into (sometimes I listen to drones that sound like the bowels of hell billowing too...) To be honest, I still can't explain exactly why I'm so into 'Still Into You', but then that's love for you. Sean Adams
8. Daft Punk
Get Lucky feat. Pharrell (Columbia Records)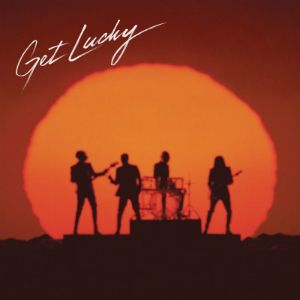 You might well have missed this one.
'Get Lucky's initial ubiquity may have been due to a Machiavellian marketing strategy but its continued clinging to respective minds, ears and hips comes down to sheer magnificence. Best enjoyed in its single edit form, it's a paean to the joys of being drunk, euphoric and celebrating life; shot through with a shimmer, funk and soul vibrating from the wise fingers of Nile Rodgers.
Sure, it's cheesy. But when pop music is so effortlessly joyous, sensual and immediate, who gives a fuck about that? Just dance. And admit it, you did. David Edwards
7. Vampire Weekend
Diane Young (XL Recordings)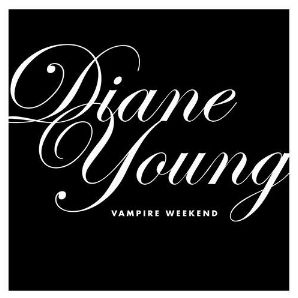 'Diane Young's pun title neither pays credence to, nor spits in the face of, Rock 'n' Roll's "live fast/die young" legend. Vampire Weekend are too smart for that. Here's a breathless sub-minute discourse on the conflicted desires of the cautious at heart, the self-doubting malaise of practicing restraint as life's thrills speed by and go out in a blazing wreckage of hyperactive 21st century pop. "Live my life in self-defense, you know I love the past 'cos I hate suspense," screams Ezra Koenig through a belly of belching vocoder. There are skronking guitar breaks, but no brakes on this baby. Neil Ashman
6. Chvrches
The Mother We Share (Virgin Records)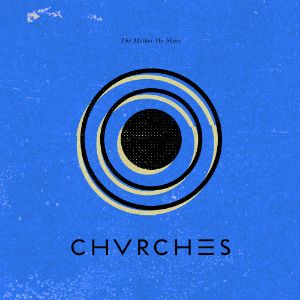 With their first single Chvrches did in 3 minutes and 11 seconds what most bands fail to achieve in a career: carving an immaculate pop song that sounds vital and sidesteps cliche in a genre that rarely manages either. Then they released it again in 2013 so no one could possibly miss out. Cut up like a glitching Siri or machine code breaking into song, 'The Mother We Share' is both compulsively danceable and sweetly melancholic. Lauren Mayberry's cryptic laments vie with Martin Doherty's bouncing arpeggios for both hearts and sweat beneath cocaine harmonies and caverned beats. Christian Cottingham
5. Vampire Weekend
Ya Hey (XL Recordings)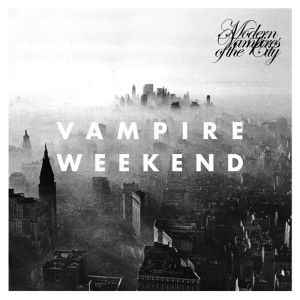 In which Ezra Koenig served up a meditation on religious apathy with the ease and aplomb that Rafael Nadal reserves for cross court passing shots.
While hands clap and hearts swell, God surveys his kingdom to find he's been shunned by those he created - not out of anger but indifference. In spite of this cruel twist of fate, silence reigns. The Lord Almighty is too proud or too saddened to summon up a divine intervention.
"Through the fire and through the flames, you won't even say your name."
'Ya Hey' resonates because it strikes at the heart of the modern condition. When even omnipotence has lost its meaning, how can you value anything? Mercifully, there's still hope to be found in the humble pop song. Rob Leedham
4. Jagwar Ma
The Throw (Marathon Artists)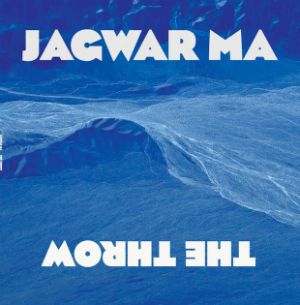 As the centrepiece of Jagwar Ma's astonishing debut album Howlin', 'The Throw' distils everything you need to know about the band into a seven minute sprawl of shimmering 90s nostalgia. Harking back to a thousand imagined nights at The Haçienda, it pours falsetto vocals and guitar jangles over a distant percussive chug that ascends to the heavens in a haze of sun scorched euphoria. Just don't say 'baggy' is back. Tom Fenwick
3. Arcade Fire
Reflektor (Arcade Fire Music)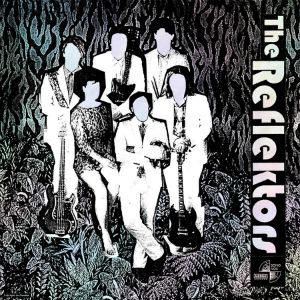 After three albums of sacred-cow indie rock, where could Arcade Fire go next? To the disco of course! Above all things this seven minute comeback grooves. It shimmies, it shuffles, hell if it started twerking you wouldn't be surprised. Producer James Murphy's mirrorball fingerprints are all over the rhythms and he keeps his finger on the funk button throughout, but it's the sheer sexiness that impresses most, provided almost entirely by Régine Chassagne's breathy French refrain. It's a playful party monster and the best thing David Bowie has sung on this year. Marc Burrows
2. John Grant
GMF feat. Sinéad O'Connor (Co-operative Union)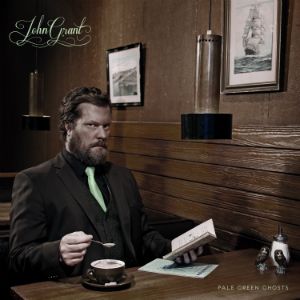 Few songs can make you feel both as old and young as this. In his simplistic, highly personal and almost arrogant masterpiece John Grant let's you know it's okay to be a bit of a dick. Just so long as you acknowledge it, don't worry about anybody else's judgment, and of course remember you're a great motherfucker. It's a wise and humorous breakthrough track from a proper troubadour. Alex Lee Thomson
1. Justin Timberlake
Mirrors (RCA Records)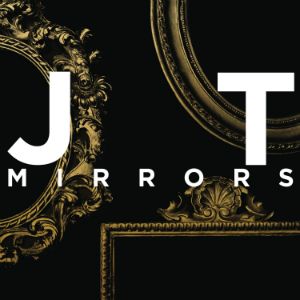 Everything great about Justin Timberlake's The 20/20 Experience is captured on 'Mirrors', which for me is the greatest pop single not just of this year, but the decade. It flickers between Frank Ocean-esque hip hop sensibilities and In Rainbows-era Radiohead's luscious electronic soundscapes via the faintest soupcon of EDM. For eight perfect minutes the songs ebbs and flows organically; Timberlake hits every beat and lands every punch perfectly with dreamlike ease. The ambition shown here is the equivalent of Christopher Nolan serving up another intelligent summer blockbuster: the content-consuming, Barlow-watching, Bastille-buying public barely deserves it. Dan Lucas
Playlist: DiS Does Singles - Best of 2013
Spotify
So that was our best singles of 2013 list. It was, of course, a load of utter tosh and we're sure you know better. To tell us where we ballsed it all up, head over to the Drowned In Sound messageboards and shout about all the songs that are infinitely better than Justin Timberlake's 'Mirrors'. If you can think of any.
More: All of DiS' best of 2013 coverage, featuring our albums of the year and things that our favourite musicians were loving this year is all compiled, right here.