Although this is Rose Keeler-Schaffeler's debut album, these 18 tracks represent only a small fraction of what we've already heard from Keel Her. Over the last couple of years, Keeler-Schaffeler has been posting lo-fi, hi-energy nuggets of fuzz onto her SoundCloud account at a rate which outstrips pretty much any other DIY artist of a record-it-blog-it disposition. At full stride, she was smashing out a song a day: laying down the looped electronics and overdriven guitars in the evenings, adding vocals in the mornings before another shift at the pub.
Faced with such a raft of material, it was hard to envisage how Keeler-Schaffeler would set herself to the task of sifting through it all to extract a 'proper' album... and judging on the finished result, neither was she. The accompanying press release describes the 18 songs as being 'cherry picked from her vast repertoire'. But if there is a guiding principle which brings all Keel Her together, it's hard to make it out.
Each sketch of a track contains a thrilling mud wrestle between chopped up guitar riffs, warped beats, and a snatch of cyclical, fuzzed out vocal melody. Taken as stand-alone pieces – as they were originally packaged – the spunk and fire of the things is winning. But lacking a cumulative momentum, the 45 minutes gain a surprising density, where her repetitive sonics turn into a homogenous blur.
Keeler-Schaffeler has spoken of her desire for anonymity. Indeed, it's a theme which rises to the surface across Keel Her more frequently than any other – whether that's the successive tracks entitled 'It Hurts When You Look At Me' and 'Don't Look At Me', or the final track on which she fantasises about being "sucked up by a black hole, never see anyone again". Here perhaps, we find that guiding principle which threads the collection together – but it's one which mainly works to the album's detriment, rather than its coherence.
Standout single 'Riot Girrl' has been repackaged here, described as being 'scuzzed up'. It's a fair description. It's so 'scuzzed up' that it basically eliminates the vocal line completely: not only the clean harmonies which shimmered through the choruses, but the lyrics themselves. The defiant "fuck me in the backseat – I'm so bored", a line which found a rare balance between raunch and empowerment in its original iteration, is completely lost here. Throughout the rest of the album, you wonder what other high points have been rendered inaudible through an attempt to self-obliterate into anonymity.
Some of the highlights are the remixes, which pull back on the thickness and noise, and let her melodies filter through more dynamic textures. A lot more could be forgiven if the songs weren't so similar in tone – cyclical riffs hugging the vocal lines tightly, musical development relegated to the depths of the mix, never foregrounded. On a track by track basis, Keel Her provides jolts of fuzzed out bliss that frequently hit the spot. But taken as a three quarters of an hour lump, the narrowness of her vision is brought into sharp relief, as Keeler-Schaffeler struggles to salvage a bona fide record from admirably restless blogging.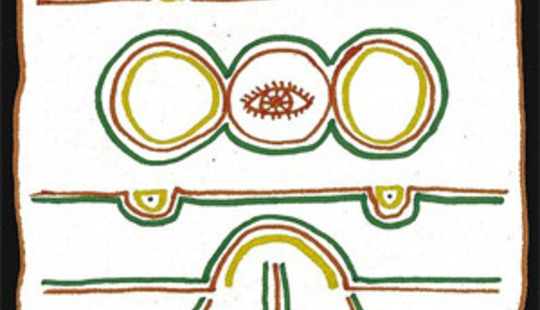 6

Russell Warfield's Score

10

User Score