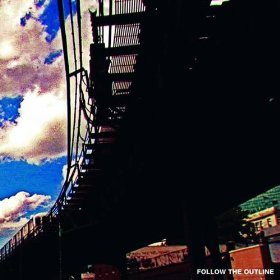 ---
---
Staff Reviews

There's just enough energy captured throughout for the label to establish itself as one to keep an eye on in 2010. »
---
---
Buy now from:
Set up in 2005 by Andy 'Aim' Turner and Nicole 'Niko' Vergel de Dios after both decided to leave their old label Grand Central, ATIC Records is gearing up for the release it's first full compilation, 'Follow The Outline'.
"Our time at Grand Central had come to an end. The label had lost its direction somewhat and I didn't want to put any more music out with them. There were no fireworks or anything, it just felt like our relationship had run its course. At that point we had the option of either looking for another label or starting our own. I'd had enough of arguing about artwork or meeting deadlines so we decided to start ATIC Records and do it ourselves," explains Andy.
Thus far, it sounds like it was the right decision and at only 4 years young ATIC clearly has something good going on. As well as a handful of 12"s and his fourth Aim album, 'Flight 602', Andy got the rights back to all his music following the demise of GC and in 2007 released extended versions of his classic LPs 'Cold Water Music', 'Hinterland' and 'Means Of Production'. ATIC has since released acclaimed albums by four other very special artists - Death of the Neighbourhood, The Witch and the Robot, Crowhead, and Gripper - and boasts what's fast-becoming the makings of a back catalogue to be proud of.
'Follow the Outline' is a celebration of this. It's also a brief pause for the label as it comes to the end of one chapter and takes a breather before cracking on with the next. According to Andy "It's a chance to take stock of what we've done and where we stand, music and business wise. Now's the time to make sure we have everything set and ready for our next wave of releases in 2010".
The compilation contains unreleased songs, B-sides and tracks written for limited edition EP's. There are also a couple of tracks that have been remixed especially for 'Follow The Outline' - 'Zombie' (Crowhead Remix) and 'Cokeholes' (Aim Remix).
We're told it's the first in an ongoing series so don't expect Andy, Niko or indeed any of the ATIC family to be slowing down any time soon. "We already have half of the second volume ready as well as new albums due for release in 2010 by Aim, Niko, Paperboy and QNC" reveals Andy. Exciting times indeed.
"I've had to put my writing and producing to one side for the last couple of years while I managed the label and made sure all our releases were handled properly - there weren't enough hours in the day to do both. I'm at the stage now though, where I can finally think about getting back in the studio and doing what I started all this for. It's been so long since I just spent the day making music. I can't wait."
description from PR