Our annual DiSmas drinks take place tonight (Weds 18th December 2013), with a live set from our editor's favourite discovery of the year.
Take a listen to this...
And then this...
Good isn't it? They're playing a free show tonight for DiS, upstairs at the Miller pub in London Bridge. Tonight is what has become our annual DiS staff and reader get together. It's free entry, everyone's welcome (even those abusive Beady Eye fans who've finally stopped sending Dan Lucas messages after that 0/10 review).
Here's a poster the band made with all the info, but basically doors are at 7, Parlour are on about 9, and our staff will be DJing/fighting over who gets to play the next track until midnight. Pop along for a drink and say hello.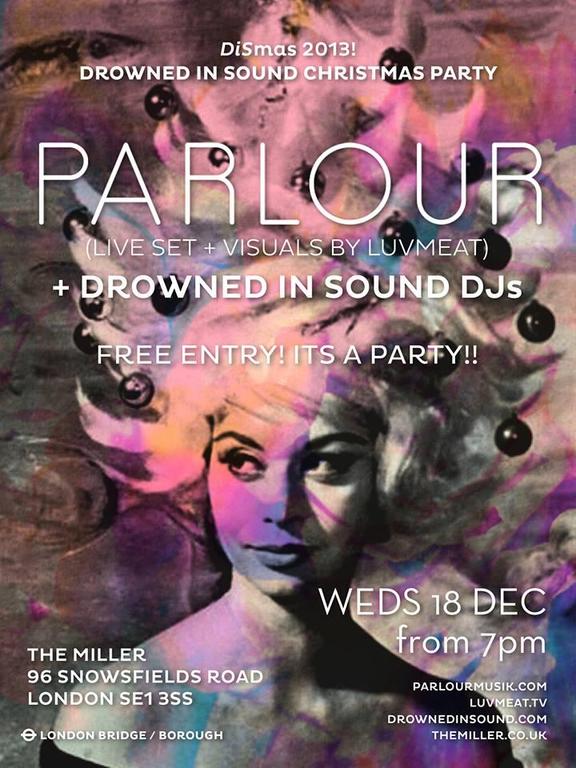 For more about Parlour visit parlourmusik.com.