Howdy. You've tuned in for Drowned In Sound's favourite songs from the past seven days. Believe us when we say there are some absolute corkers for you to listen to this week.
Katy Perry has come up with the most bizarre pop video since 'Golden Skans', Jungle have justified the considerable hype heaped on them with 'Busy Earnin'', and Cut Copy continue to boss it on the singles front. We've also got new tracks from Caroline Polachek (a.k.a. Ramona Lisa), Real Estate and Lily & Madeleine. Basically, it's all good stuff.
Speaking of which, Thumpers have Single of the Week with the totally majestic 'Galore'. Get yourself acquainted with them, pronto.
Single of the Week
Thumpers
Galore (True Say Recordings)
Say 'hello' to John and Marcus from Thumpers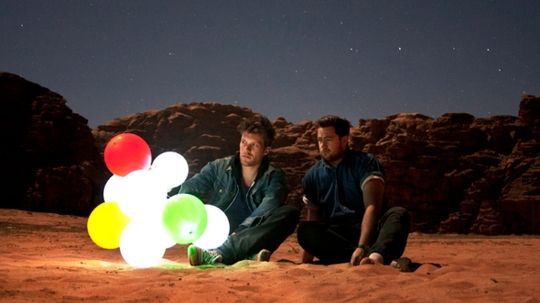 They used to be in Pull Tiger Tail, but have better haircuts now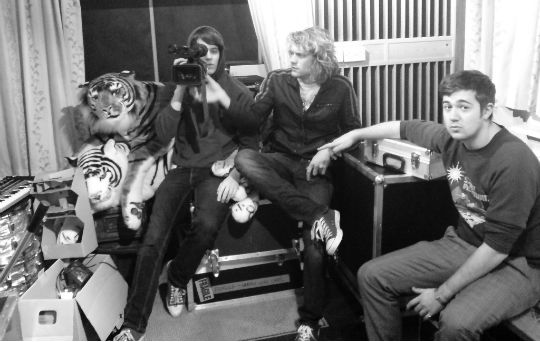 Their new single is called 'Galore' and it's ace
To be more specific, it sounds like this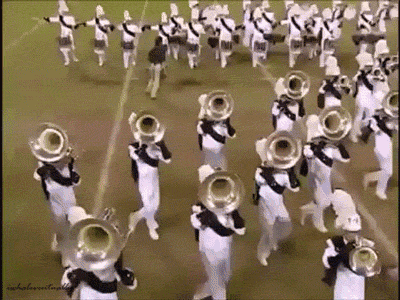 And this is how you dance to it
Thumpers' songs are meant to be "uplifting and celebratory" - like a fizzy cocktail that's made of Friendly Fires and Everything Everything
Here. Listen to 'Sound Of Screams' and you'll get the gist of it
Pretty great, right? No wonder Sub Pop released their debut album in America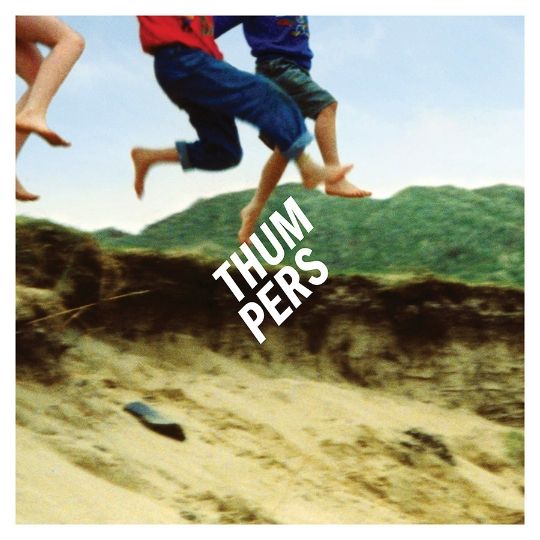 To celebrate, Thumpers made us a mixtape of Sub Pop's greatest hits
Galore is out in the UK in May, which seems like a long way away. Better listen to its titular single again
Happy now? You should be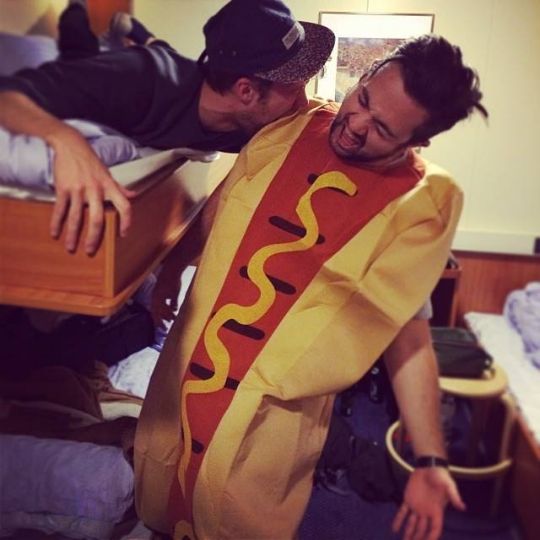 Best of the rest
Katy Perry
Dark Horse (feat. Juicy J) (Capitol Records)
The songs on Katy Perry's PRISM can be divided into two distinct categories: AMAZING and dreary as hell. 'Dark Horse' falls into the former clique, flitting from tweenage pop to trap music with such finesse that you barely have time to scream "cultural appropriation".
It's a phenomenally infectious track with a video that seemingly takes its new rave Aztec inspiration from the Rihanna-Klaxons BRIT Awards collaboration of yore. When we think about it, the 'Twin Flames' hitmakers would probably have made a lot more money off Surfing the Void if they upped their meme-worthy cats game beyond the occasional album cover. That, and they'd written some passable songs.
Katy Perry: schooling mediocre indie bands in every manner imaginable since 2008.
Jungle
Busy Earnin' (XL Recordings)
Jungle have a sound that makes Savages seem restlessly inventive in comparison. Each of their singles so far have revelled in downbeat disco grooves, channeling the spirit of MJ's Off The Wall through a maudlin boombox. The only thing more abhorrent than variation from this theme is the London-based duo revealing their identities, on stage or in interview.
Despite this tedious level of pretense, 'Busy Earnin'' is actually quite good. Ah, scratch that. It's unerringly splendid with fidgeting bass and weird synth noises squidging together in triumphant fashion. Exactly the kind of track that's worthy of their new label, XL Recordings.
Bloody buzz bands! They never make it easy for themselves do they?
Cut Copy
We Are Explorers (Modular Recordings)
Last time we saw Cut Copy live there was a man stood in front of us who totally lost his shit from the off. We're talking the works: cardigan twirling, contorting his face through all the lyrics, and pogo dancing up and down on the exact same the spot. He was having a great time and, to be honest, our gigging experience was immeasurably enhanced by his epic lunacy.
Unfortunately, this dance-pop fanatic wandered off into the front of the crowd before 'We Are Explorers' dropped - an occurrence that still rankles when we imagine the carnage that would have ensued. It's the Aussie trio's best song since 'Lights & Music' after all.
Ramona Lisa
Arcadia (Pannonica Records)
After writing with Beyoncé and Blood Orange, Caroline Polachek has struck out from Chairlift with her own solo project called Ramona Lisa. Judging by the self-gratifying lull of 'Arcadia', this new, meandering endeavour is unlikely to spawn another 'I Belong In Your Arms' or 'Bruises'. We live in hope though.
Real Estate
Crime (Domino Records)
Real Estate's video for 'Crime' reminds us exactly why we gave up learning guitar a long time ago - even blissed out indie-pop looks ludicrously hard to play. Also, we were really into annihilating our brother at Super Mario Kart.
Priorities = spot on.
Lily & Madeleine
I've Got Freedom (Asthmatic Kitty)
A Sufjan Stevens-endorsed ditty from two sisters who conjure up the sweetest harmonies you'll hear all week. Go on, treat yourself.
Extra awesome
Tegan and Sara
Everything is AWESOME!!! (feat. The Lonely Islands)
Sometimes, it really is.
Also released this week
Amatorski - Hudson (Crammed Discs) CHAMPS - St Peter's (PIAS) Congi & Occult - Same Kind (feat. Segilola) (Deep Heads) Coma Coast - 1989/The Ritual (Parissi La Musique Records) Danny Brown - 25 Bucks (feat. Purity Ring) (Fool's Gold) Drenge - Fuckabout (Infectious Music) Edward Sharpe and the Magnetic Zeros - Let's Get High! On Love! (Gentlemen of the Road) Emperor Yes - The End Of The World (Young And Lost Club) Feldspar - Young & Invincible (Label Fandango/Fierce Panda) Merchandise - Begging For Your Life / In The City Light (4AD Recordings) Morian - Who Would've Known (self-released) Oberman Knocks - Dliankex (Aperture) Skaters - Miss Teen Massachusetts (Warner Music) Simon Pyke - Universal Everything & You (Warp Records) The Lucid Dream - Moonstruck (Too Pure Singles Club) The Orwells - The Righteous One (Canvasback/Atlantic Records) Quiet Marauder - Accidental Voyeur (Bubblewrap Collective) Wild Beasts - Wanderlust (Domino Records)