Hi there. You're here for the latest edition of DiS Does Singles and, conveniently enough, it's ready and waiting for you below. Just like a faithful bloodhound, or an awesome compilation of songs you should be listening to right now.
This week, Lily Allen is in a different kind of trouble to the time she promised to celebrate going Number 1 with "gak". Disclosure have teamed up with Nile Rodgers and the results aren't dissimilar to when did the same with Daft Punk. Also, Summer Camp have continued to be excellent - it's in their nature.
As if that wasn't enough, Iceage, The Crimea, Phantom and Julia Holter have penned some tracks that rank well above the 7.5 mark.
Most importantly, Metronomy are back and we downloaded a stargazing app to witness their return.
Single of the Week
Metronomy - I'm Aquarius (Because Music)
'Listen to the new Metronomy single using an app,' they said.
'It's a truly innovative development in first listens of new music,' they promised.
'Sounds like a gimmick', we replied. Before doing it anyway...
Step 1: Spend 99p on the Night Sky 2 app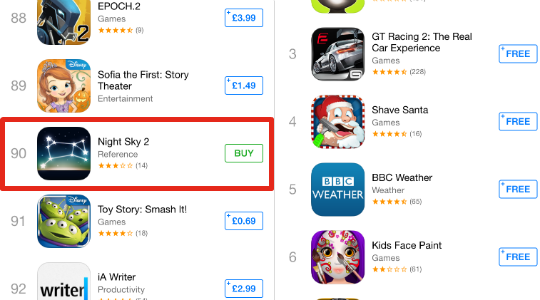 That's £2 less than a 500g bag of Waitrose LOVE Life quinoa, but 40p more than the new Rizzle Kicks single. Win some. Lose some.
Step 2: Listen to some music that's not by Metronomy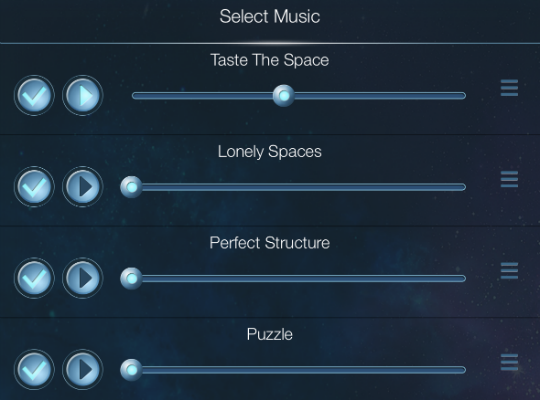 Sadly 'Taste The Space' was not an R Kelly-esque sex jam, but a sound collage tribute to Microsoft Encarta 95.
Step 3: Arse around with your iPhone/iPad/Android for five minutes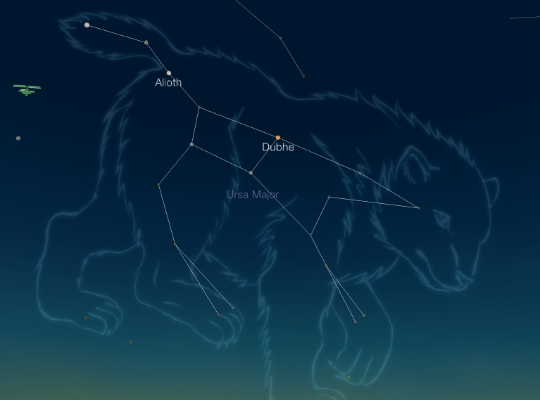 'Hurrah! We found the cartoon beaver galaxy. Wait… That's not the one we were looking for.'
Step 4: Get bored. Search for 'Aquarius'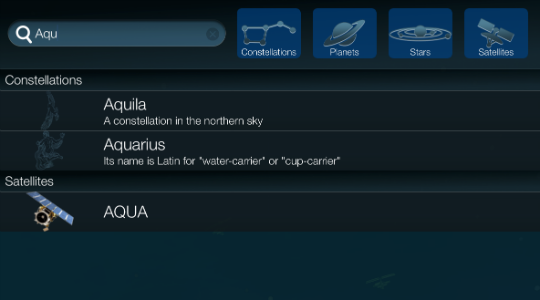 FYI: 'just play the Metronomy single' did not work.
Step 5: Enjoy Joe Mount's latest swell of synth-pop. Sort of.
'How much does it cost from iTunes?'
'99p.'
'Oh, for fuck's sake.'
Step 6: Do this on Soundcloud instead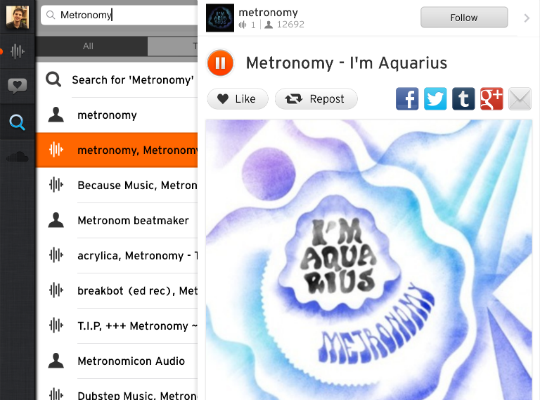 Technology, it's the future you know?
'I'm Aquarius' is available to download right now and is properly amazing. Night Sky 2 has already been deleted from our iPad.
Best of the rest
Lily Allen - Hard Out Here (Parlophone Records)
How does the song rate on a scale of 1-to-10? 8. What's its video like? Controversial. Why? Lily Allen has a baggy pussy. Seriously? Apparently, but that's not what the fuss is about. Go on then: The 'Fuck You' chanteuse has taken aim at music industry sexism in a decidedly haphazard manner. How so? She's been particularly sneery towards the group of (mostly) black dancers featured in her promo clip. Have any think pieces been written on the subject?: There's been a deluge of them. So this is where you jump on the bandwagon?: No, we'll spare the world our opinion and link to the five best features that have already been written on the subject…
Are we done with this rhetorical device yet?: God yes.
Disclosure - Together (Method Records)
Listening to 'Together' makes us wonder what Nile Rodgers has printed on his business cards. It should be 'Le Freak, Like A Virgin and Get Lucky. What have you done?' That, or 'King of the Dudes'.
Anyway, the latest release on Disclosure's Method Records imprint is what happened when the Lawrence brothers and Chic's songwriter-in-chief got together for a day in the studio alongside new boys Sam Smith and Jimmy Napes. That is, a two minute fusion of slick funk guitar and glossy harmony. Best of all, 'Together' that carries the casual swagger of something phenomenal that's been knocked together on the hoof - all casual like.
Summer Camp - Two Chords (Moshi Moshi)
When Summer Camp get whimsical, it's usually to reminisce about failed relationships. 'Two Chords' breaks with this tradition so that Elizabeth Sankey can deliver a different sort of romantic treatise. She's still unsure of herself and accompanied by a bittersweet rasp of melody, but this time it seems worth sticking in the present tense. As her heartfelt cries to "let me be perfect" ring out, the alt-pop duo have never sounded better. Coincidence?
Iceage - To The Comrades/Jackie (Matador Records)
It's hard to second guess a band whose members pose with an air rifle on their official blog, so you shoudn't be surprised that Iceage have gone and covered a Sinéad O'Connor song. Elias Bender Rønnenfelt hollers his way through 'Jackie' like he's trying to lash his way out of a straightjacket, while his comrades daub their visceral scrawl in austere shades of darkness. These Danish punks have already evolved from You're Nothing and their new double A-side single is the thrilling proof in a triumphant fist-pumping pudding.
The Crimea - The Only Living Boy And Girl (Alcopop! Records)
The Crimea have called it a day. To celebrate their departure into the ether of Wikipedia obscurity, they've created a video for 'The Only Living Boy And Girl'. One of the highlights from this year's Sqaure Moon, it features frontman Davey MacManus smashing up a piano with an axe. Fitting.
Phantom - Voices (Music Finland)
Throbbing synth and astounding vocal acrobatics is a classic Nordic combination that we'll never grow tired of. Good on Phantom then for doing their heritage proud with the spectral 'Voices'. Its got a little bit of The Knife, a smattering of Björk and enough eerie ambiance to leave you thoroughly entranced. All of a sudden, those winter chills seem a little more tolerable.
Julia Holter- This Is A True Heart (Domino Records)
The best Bond movie gender-swap you will watch all day. Possibly even tomorrow.
Rock Bottom
Bastille - Of The Night (Virgin)
A mash-up made according to the X Factor school of reinterpretations:
1)Take two upbeat pop songs
2) Squelch them together in the minor key so they sound authentic a.k.a. boring
3) Put a donk on what's left
Congratulations! You have a thoroughly forgettable single that will no doubt sell a ton.
Playlist: DiS Does Singles 18.11.13
Also released this week
Broken Twin - Sun Has Gone (Anti-) Cassels - Seasick (Tip Top Recordings) Dresses - Blew My Mind (Side One Dummy) Drive By Night - Gasoline (self-released) Editors - Honesty (PIAS Recordings) Fat White Family - Heaven On Earth (Trashmouth Records) Felt Tip - Love Or Pity (Fierce Panda/Label Fandango) Gary Barlow - Let Me Go (Polydor Recordings) George FitzGerald - Magnetic (Double Six) MSMR - Fantasy (Columbia Records) Noah Kin + Phantom - Still Noah/Voices (Music Finland) Northcote - Hope The Good Things Never Die (Xtra Mile Recordings) Paradise - Stars Shine Bright" / "I Can Feel Your Love (Dirty Bingo Records) SixToes - Low Guns (feat. Dave Gahan) (Bandcamp) Sportsman - Usher (Best Fit Recordings) Texas - Dry Your Eyes (feat. Richard Hawley) (PIAS Recordings) The Wytches - Robe For Juda (Hate Hate Hate) Vladimir - Come Over (self-released)