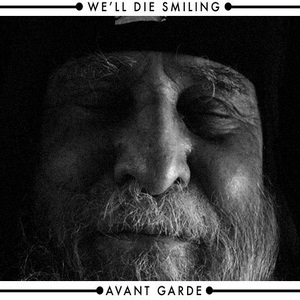 ---
---
Staff Reviews

This brief, energetic four track EP is over in 11 minutes but hidden away inside are ideas and songs far grander than their running times suggest.»
---
---
Buy now from:
Leeds has long proved itself to be a fertile breeding ground for a multitude of tangents of underground rock, metal and indie. The best thing about this is the way in which all these bands seemingly play with each other and help each other out. From Pulled Apart By Horses to Holy State to These Monsters to Antares, the variety and musicianship is both ridiculously varied and of an exemplary standard.
We'll Die Smiling definitely seem to be a product of their scene and environment. They possess the bombastic lo-fi riffrock power of Pulled Apart By Horses, a technical nuance developed from more eclectic peers such as Rolo Tomassi, and an appreciation of hardcore's energy and impact via Leeds' own Thirty Days Of Night Records.
This melting pot has led to a unique sound that is equal parts all of these genres, and much more. It's also horrendously coherent for such a witches brew. You could even consider them an introduction to music of a more technical variety. Intro-tech? Diet Tech? Who knows. This ep is big balls rock songs for people with a brain.