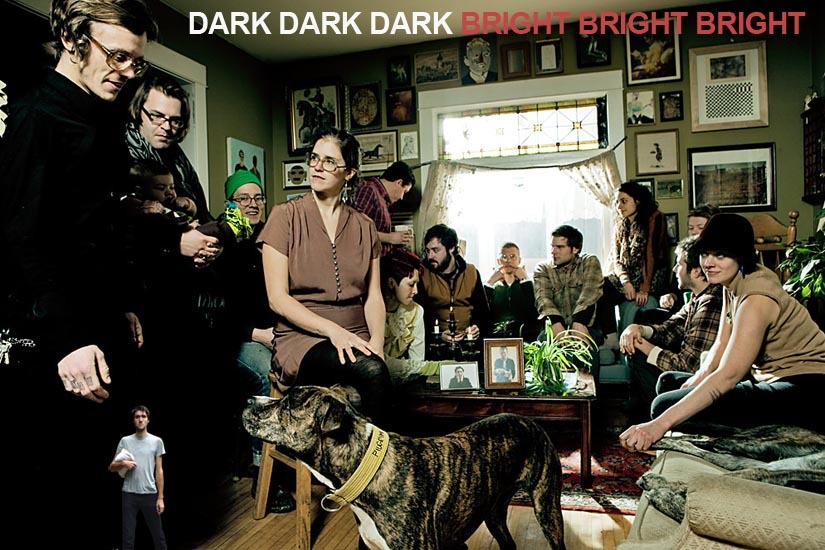 ---
---
Staff Reviews

It's best to think of Dark Dark Dark as what the Arcade Fire's Régine would sound like if she started a band with Regina Spektor.»
---
---
---
---
Buy now from:
After a successful run opening for the band WHY? last fall, Dark Dark
Dark recorded the new EP at Sacred Heart Studios in a former church
overlooking Lake Superior, and worked with Minneapolis producer Tom
Herbers (WHY?, Low, Retribution Gospel Choir, The Jayhawks, Fog).
Herbers engineered, produced and mixed Bright Bright Bright on analog
equipment from start to finish. He encouraged the band to record live
as opposed to tracking instruments separately, taking advantage of the
band's unique chemistry and using the chapel's natural reverb to
amplify the power of their live performances. LaCount explains,
"Recording like this allowed so much room for musicality, warmth and
energy. It's the most honest way we've ever worked."