What if Tobias Jesso Jr is a real life version of Rowlf the Dog from The Muppets?
This is the same question I was posed by a friend last week and I can't stop obsessing over it. Now I know what you're thinking: one of those creatures is a shaggy-haired charmer who fumbles around the piano singing doomy love songs, and the other one is Rowlf the Dog. It's an obvious comparison.
Still, I really can't stop wondering... Randy Newman definitely isn't a Rowlf, and Cat Power may well be his mortal enemy. Perhaps different singer-songwriters conform to different stereotypes. Could Jesso Jr be going through a particularly Rowlf phase before he changes direction on album two?
To resolve this moral quandary, I've decided there are seven basic types of singer-songwriter (just like movie plots) and will explain them below.
1) The Interstellar
Christopher Nolan's Interstellar is about two things: pseudo-scientific nonsense and love.
"Love is the one thing we're capable of perceiving that transcends dimensions of time and space," utters Anne Hathaway at one dramatic juncture. Because honestly, I don't even know.
Nevertheless, singer-songwriters do harp on about love a lot - especially if they've just been through a break-up. Classic examples of these doe-eyed miserablists include Adele and For Emma, Forever Ago-era Bon Iver. You know the deal with these folks, they've been spurned and want to express their heartache in the timeworn form of music. If you're on a night out with them and they're drunk, you'll almost certainly see them cry before barfing all over the place.
Classic 'Interstellar' album
2) The Moody Focker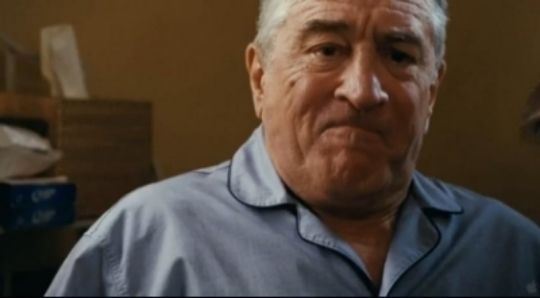 Mark Kozelek is your archetypal 'moody focker'. He really cares about his family, but also likes to write about death. If he can somehow meld those two topics together, then that's just dandy.
"My mother is seventy-five / She's the closest friend I have in my life," Kozelek sings on 'I Can't Live Without My Mother's Love'. "Take her from me, I'll break down and ball / And wither away like old leaves in the fall.
Clearly then, Moody Fockers are a tad intense. So much so that they occasionally stray into asshole territory. "I'm a really grumpy guy," Tom Waits once claimed to an interviewer. It's good to be honest about these things.
Classic 'Moody Focker' album
3) The Hat
Joni Mitchell. Sufjan Stevens. Some other people that aren't James Bay….
Leonard Cohen! I've thought of another one. Leonard Cohen!
They all operated according to their own artistic whimsy and frequently wear hats. Coincidence? Yes.
Classic 'Hat' album
4) The Uncle Sam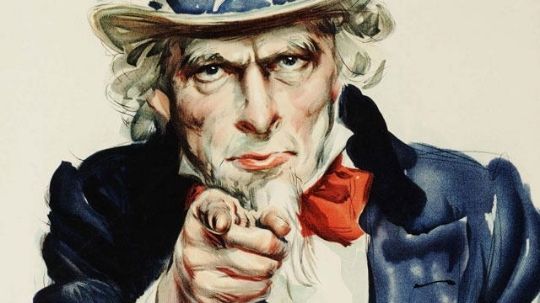 Writing about your country is a specifically American thing, like shopping at Walmart and owning a 12 gauge shotgun. You pick a guitar, shuffle some chords together and dedicate them to your corner of the greatest nation on earth. Except that's not how it really works.
"In America you get food to eat. Won't have to run through the jungle and scuff up your feet," croons Randy Newman on the timeless 'Sail Away'. He's a slave trader trying to convince you to enter into servitude and cross the Atlantic to the land of the free. In doing so, the U.S.A.'s founding contradictions are laid bare. Yee haw!
Classic 'Uncle Sam' album
5) Any Nicholas Sparks character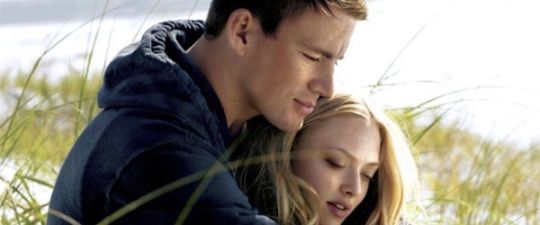 If you've watched The Notebook, and who hasn't, you've basically seen every Nicholas Sparks movie.
Star-crossed lovers meet -> Star-crossed lovers engage in chaste courtship -> Shit goes down. This is their general plotline and it does a job. The same applies to almost every singer-songwriter on a major record label.
They are unfathomably good-looking -> But they are not completely happy with life -> Buy their CD to console them.
And lo, James Morrison was gifted a career.
Classic 'Nicholas Sparks' album
6) The Carlton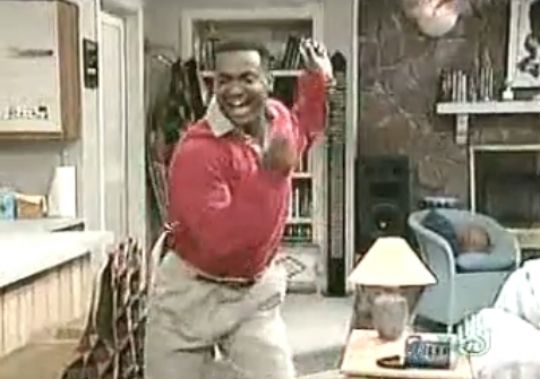 Carlton from The Fresh Prince of Bel-Air was a supremely intelligent character with a huge trust fund and a ticket to study at Princeton University. Still, all anyone ever remembers him for is the Tom Jones dance. The same applies to pretty much any songwriter who happens to write a jokey, supermassive hit.
Sesame Street's rendition of Feist's '1234' has double the views of the Canadian's entire YouTube channel. On the plus side, that legion of pre-school fans may grow up to stream her new album. On the downer, that probably won't happen.
Classic 'Carlton' album
7) Rowlf the Dog
In a way, Rowlf the Dog is the ultimate singer-songwriter. As a Muppet, he is unconstrained by our human notions of credibility. Just sit his matted paws at a piano and he'll entertain you with his deep black eyes and floppy-eared grin.
'As Time Goes By'. 'Heart and Soul'. These are the classics he'll make his own, but don't think he can't pen a sentimental original. Who can forget the swooning tale of 'You and I and George'?
"You And I And George went strolling down the park one day And then you held my hand as if to say, 'I love you' Then we passed a brook and George fell in and drowned himself And floated out to sea leaving you alone with me." - Rowlf The Dog
Classic 'Rowlf the Dog' album
---
DiS Does Singles will return to some semblance of sanity next week