Hello. Thanks for tuning into another fine edition of DiS Does Singles. This week Camera Obscura have scooped the headline slot with their magnificent track 'Break It To You Gently' and it's marvelous video.
Milky the milk carton from Blur's 'Coffee & TV' promo clip doesn't make an appearance, but the sentiment is similar. An inanimate objects ventures out into the real world with often hilarious consequences.
And let's be honest, the sight of an old lady's shopping trolley being set alight with corner shop fireworks is hilarious.
It's in this spirit of hopeful/naive enterprise that this week's column has been given a different spin from the words and music of usual. There are pie charts and gifs and everything. There's also Phoenix feat. R Kelly, Lady Gaga and Kendrick Lamar.
Hopefully you'll like it, if not we'll no doubt do something completely different in seven days time.
Single of the Week
Camera Obscura - Break It To You Gently (4AD)
If you adore fey indie-pop and haven't heard Camera Obscura's Desire Lines, we can't be friends. It's as simple as that.
If you have indulged in this year's finest offering of Glaswegian melancholy, then the video for 'Break It To You Gently' counts as essential viewing. Here's a Tracyanne Campbell-approved top five guide to adventuring away from home.
1) Find true love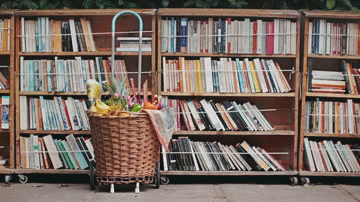 2) Get dirty
3) Meet new friends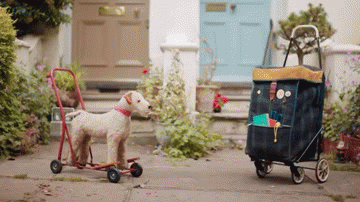 4) Try to meet new friends again
5) Watch the fireworks
Desire Lines is available to buy from all good record stores
---
Best of the Rest
Lady Gaga - Applause (Interscope)
Due to an unfortunate series of leaks, Lady Gaga ended up rush-releasing the lead single off her forthcoming ARTPOP album last Tuesday. This of course meant a head-to-head sales battle with Katy Perry's audible self-help brochure for girls next door: 'Roar'.
Although Stefani Germanotta's track is probably her finest effort since 'Bad Romance', it's also the work of a Grade A narcissist. As you can see from the pie chart compiled from its lyrics below...
---
---
Big Sean - Control (HOF) (feat. Kendrick Lamar & Jay Electronica) (G.O.O.D. Music)
Poor Jay Electronica. He never stood a chance.
Earl Sweatshirt - Sunday feat. Frank Ocean (Columbia)
Unless you're especially well-versed in Odd Future lore, then you'll best know Earl Sweatshirt from his sublime turn on Frank Ocean's 'Super Rich Kids'. Personifying the song's Adderall-dependent social strata, his languid drawl offered a sympathetic insight into the young and restless while needling at their underlying insecurities, "He mad, he snatched his daddy's Jag and used the shit for batting practice."
On 'Sunday', Frank Ocean is here to return the favour; not by singing a hook as he did on Jay Z's 'Oceans' but by dropping a verse of his own. On first listen, it's so understated you could feasibly miss the Chris Brown diss it so subtly limbers up to. Allow some time for its laid back brilliance to settle, and you'll eventually be blown away.
David Bowie - Valentine's Day (ISO Records)
March 2013 Dad: "So have you heard the new David Bowie album?" Myself: "No. I'm not really bothered about it." Dad: "What?!? How can you dislike Bowie? He's iconic. A legend." Myself: "I don't hate him. I'd rather listen to the Foals album." Dad: "Call yourself a music journalist..." Myself: "Not if I can avoid it." Dad: "...you need to listen to that album. Everyone else will have listened to it." Myself: "Fine."
May 2013 Myself: "I listened to The Next Day." Dad: "Was it any good?" Myself: "You mean you haven't listened to it?" Dad: "No. I've been busy watching the football." Myself: "What?" Dad: "But I've got tickets for the V&A exhibition." Myself: "Fine."
June 2013 Myself: "Happy Father's Day." [Hands over gift and card] Dad: "Oh. It's a CD. It's the Bowie CD. I've been meaning to listen to this... Have you heard that Daft Punk song?" Myself: "Yeah. It's great!" Dad: "So you've listened to the new Daft Punk but not David Bowie? Myself: "Yes. Wait. Since when have you been interested in Daft Punk?" Dad: "What?!? That's a great pop song." Myself: "Fine."
July 2013 Myself: "So how are you getting on with the new Bowie album?" Dad: "I've heard about three times. What about that new Vampire Weekend record though? Did you know they're massive in America? They might be bigger than the One Direction." Myself: "Yes. They're huge. But what about the Bowie record? What did you think of it?" Dad: "It was..." Myself: "Fine!"
Rock Bottom
Beady Eye - Shine A Light (Columbia Records)
Look, 'Shine A Light' isn't a terrible song. Liam carries its psychedelic swell reasonably well and, at worst, it's a bit forgettable. That said, I'm sick of female nudity being cynically used in music videos so Matt Cardle and Melanie C were granted a reprieve from Rock Bottom status.
To give you an idea of how strongly I feel about this issue, the two MCs' music video shows them ferociously tonguing each other while bathed in firelight. You can't unsee that kind of horror and yet, it's more palatable than the sight of Liam G surrounded a bevy of nude women he's old enough to have fathered.
Playlist: DiS Does Singles 19.08.13
Also released this week...
Anna Meredith - Jet Black Raider EP (Moshi Moshi) Ballet School - Heartbeat Overdrive (Bella Union) CHAMPS - Spirit Is Broken EP (PIAS) Dawes - Stories Don't End (HUB Records/Virgin EMI) French For Cartridge - Piff Paff Pow (Dinner With Daisy Records) Fryars - Cool Like Me (679) F.U.R.S - Just Kids (F.U.R.S) KT Tunstall - Invisible Empire (Virgin/EMI) Julia Holter - Maxim's I (Domino) Lizzie and The Yes Men - Unstoppable (100m Records) Miles Kane - Taking Over (Columbia) Steaming Satellites - Notice (The Instrument Village) The Drowning Men - Lost In A Lullaby (Borstal Beat Records) Theme Park - Jamaica (Transgressive Records)