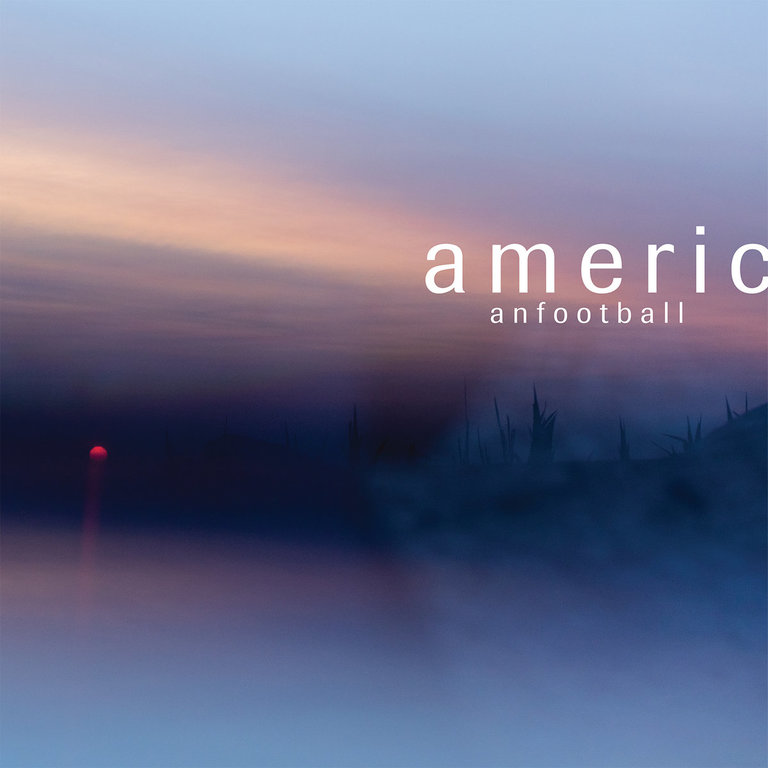 ---
---
Staff Reviews

American Football are still racked with insecurity, but now they have the wisdom to express it more incisively than ever»
---
---
Buy now from:
American Football (LP3) is the third album from the scene giants - American Football. American Football's original triumph, on their 1999 self-titled debut, was to reunite two shy siblings: emo and post-rock. It was a pioneering album where lyrical clarity was obscured and complicated by the stealth musical textures surrounding it. Like Slint's Spiderland, or Codeine's The White Birch, even Talk Talk's Laughing Stock, American Football asked far more questions than it cared to answer. But there wasn't a band around anymore to explain it, anyway. The three young men who made the album – Mike Kinsella, Steve Holmes, and Steve Lamos – split up pretty much on its release.
Fifteen years later, American Football reunited (now as a four-piece, with the addition of Nate Kinsella). They played far larger shows than in their original incarnation and recorded their long-anticipated second album, 2016's American Football (LP2). The release was widely praised, but the band members still felt like their best work was yet to come.
LP3 is less obviously tethered to the band's past than the second album. An immediate contrast between LP3 and its two predecessors is its cover. The two previous albums featured the exterior and interior of a residence in the band's original hometown of Urbana, Illinois (now attracting fans for pilgrimages and photo opportunities), by the photographer Chris Strong. But American Football knew that LP3 was an outside record. Instead of the familiar house, this time the cover photo (again by Strong) features open, rolling fields on Urbana's borders. It is a sign of the album's magnitude in sound, and of the band's boldness in breaking away from home comforts.
American Football also joked that LP3's genre was 'post-house', because of this very conscious visual break. But, in a strange way, there are links in LP3 with an actual post-house genre: shoegaze. The more exploratory members of the original British shoegaze scene were inspired by the dreamtime and circularity of house music (ambient house in particular), cherishing its sonic possibilities. That spirit drips into LP3, most obviously on I Can't Feel You, a collaboration with Rachel Goswell of Slowdive. The album also features Hayley Williams from Paramore on the album's catchiest moment, Uncomfortably Numb, and Elizabeth Powell, of the Québécoise act Land Of Talk. Mike wrote lyrics in French especially for her.description from www.roughtrade.com